Jacksonville's Air Duct Cleaning
& Dryer Vent Cleaning Specialists
Proudly cleaning air ducts and dryer vents for the Jacksonville, FL area since 2006, Absolute Clean Air, LLC is the trusted and preferred family-owned local provider of residential & commercial specialty cleaning services. We offer a wide range of cleaning options for your home and specialize in Air Duct Cleaning, Dryer Vent Cleaning, Pressure Washing, and Upholstery Cleaning.
---
Call for a FREE Quote
---
$100 OFF
Air Duct Cleaning Services
Mention this Ad | expires 12/31/2023
10% OFF
Dryer Vent Cleaning Services
Mention this Ad | expires 12/31/2023
Highly Rated & Recommended
Over 200 5-Star Google Reviews
★★★★★
"Phil and Mark did a great job cleaning all of the gunk from our ducts and vents. Very professional and kept us updated on what they were doing. Highly recommend using them."
- James P.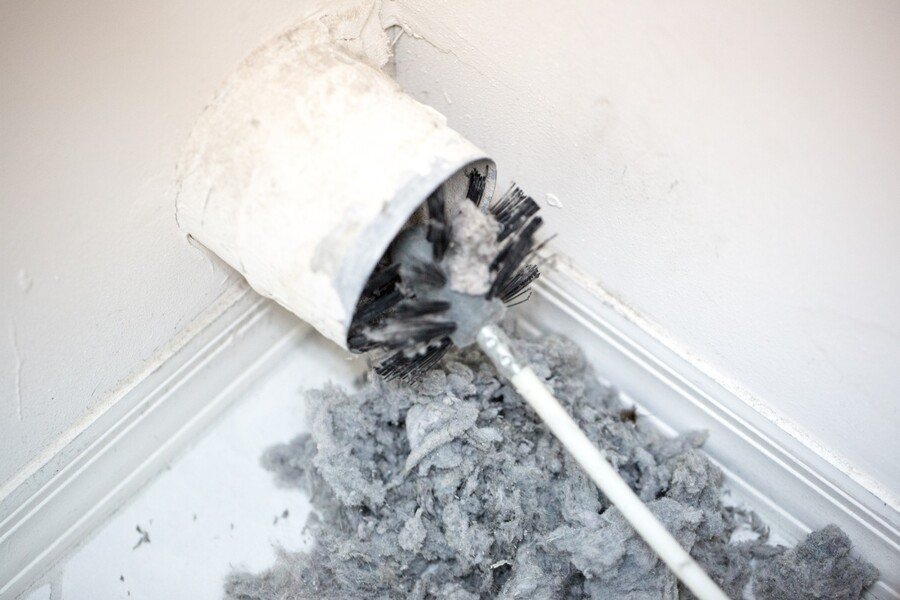 Providing Healthy Indoor Air Quality
Maintaining healthy indoor air quality is crucial for the overall well-being of those residing in a home or building. Among the many ways to keep the indoor environment clean and healthy, having air ducts and dryer vents cleaned are two of the most important. Air ducts are a vital component of any HVAC system. They transport warm or cool air throughout the building, ensuring a comfortable temperature is maintained. However, over time, air ducts collect dust, dirt, pet dander, and other debris. If left uncleaned, these contaminants can circulate around the building, making the indoor air quality worse. Dirty air ducts can also harbor harmful microorganisms such as mold and bacteria. These microorganisms can cause respiratory issues, allergies, and even serious illnesses. Additionally, dirty air ducts can affect the efficiency of an HVAC system, resulting in higher energy costs and increased wear and tear on the system. Absolute Clean Air, LLC specializes in maintaining healthy indoor air quality for Jacksonville area homes and businesses alike.
Are you concerned about your indoor air quality? Has it been a while since you've changed the filters in your home's HVAC unit? Absolute Clean Air, LLC provides exceptional duct cleaning in Jacksonville and throughout the Jacksonville area. Call (904) 595-8119 today, and breathe easy tonight.
In addition to decreasing the lifespan of your dryer, clogged dryer vents also cause a fire hazard. If you have not recently had your dryer vents in Jacksonville cleaned, don't wait! It is more simple and less expensive than you think when you call the pros at Absolute Clean Air, LLC at (904) 595-8119.
---
Call for a FREE Quote
---